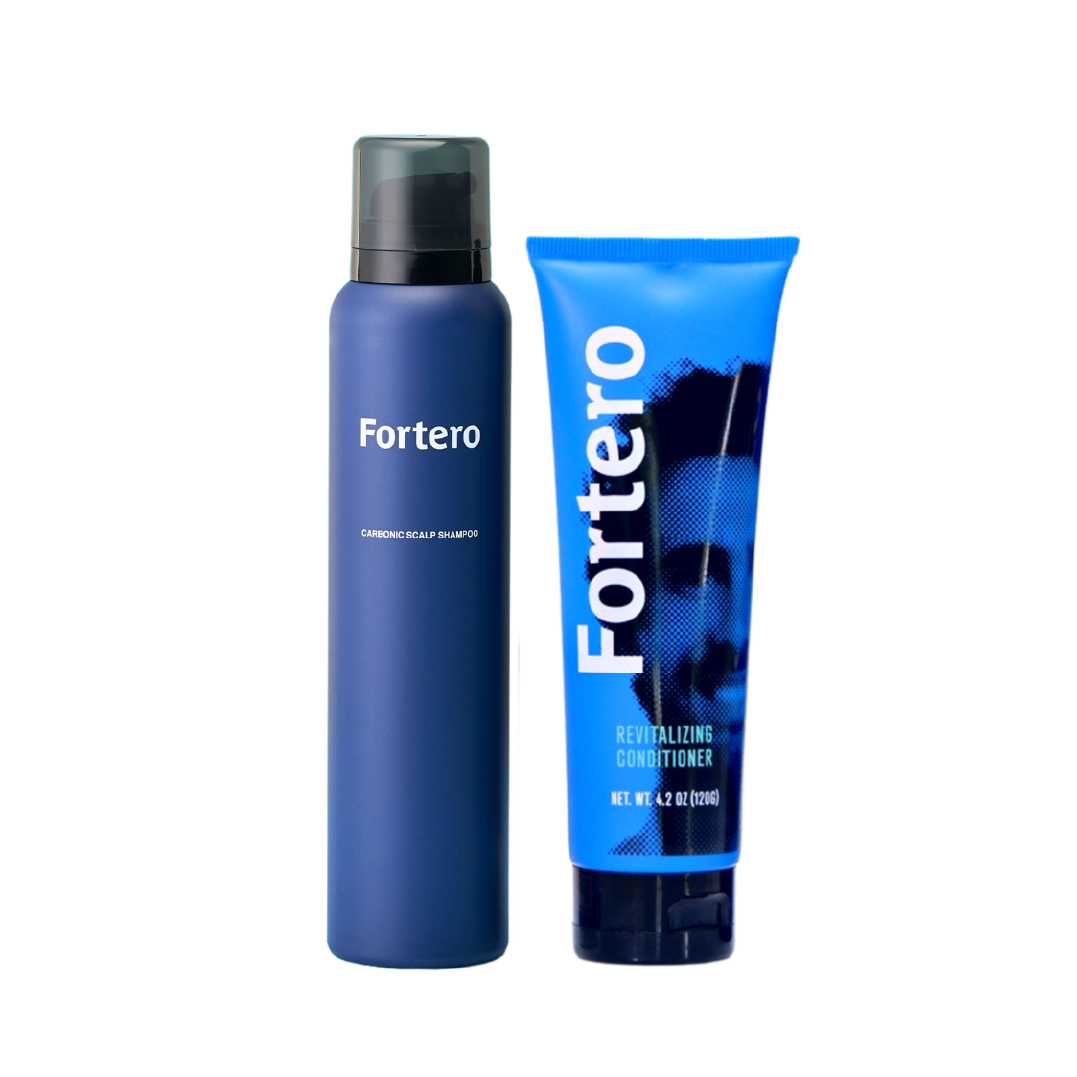 Fortero Hair Growth Kit
$103
Fortero Shampoo and Conditioner is best for hair thickening and naturally volumizing. Fortero is a revolutionary Carbonic Acid Shampoo specialized for powerful and effective treatment for hair loss. Fortero Shampoo is derived from science-based ingredients, herbs, and specific DHT blockers. Fortero Conditioner has botanical extracts and three main ingredients to make hair stronger.
Hydrolyzed Keratin: To support the hair from the outside and restore damaged hair from the inside.
Ginger Root Extract: Contains nutrients that provide your hair follicles with nourishment.
Sugar Cane Extract: The high moisture content promotes increased hair growth.
It is the best combo! Apply Carbonic Acid Shampoo for hair growth and Conditioner to make your hair stronger and healthier.
✔︎Hydrates ✔︎Moisturises ✔︎Adds Volume ✔︎Intense Conditioning ✔︎Repairs Damage ✔︎UV Protection ✔︎Strengthens hair
✔︎Eliminates Frizz ✔︎Improved Combability ✔︎ Get Rid Of Dandruff ✔︎Men Shampoo ✔︎Sulfate free ✔︎Paraben free ✔︎Silicon free